Welcome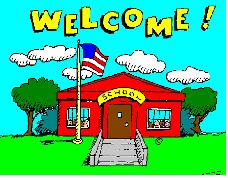 Welcome to 2nd Grade!!
I am so excited about this school year. I can't wait to meet each of my students and their families.
2nd Grade is an amazing time in your child's life. This year will be marked by many milestones and memories both you and your child will carry for a lifetime. My hope is that this year will be the best year yet in your child's education.
As we begin this year, I would like to take this opportunity to encourage each of you to be an active participant in your child's education. YOU are your child's first and primary educator. Your child looks to you to learn many things that I will never have the opportunity to teach them. Relish the times you have to teach your child and make the most of every moment.
The perfect recipe for a successful student is a "team" of educators. Along with your child, you and I must work together to ensure your child's best chance at success. I am here to serve you and to assist you in any way possible.
Thank you for sharing your most precious treasures, your children, with me. I look forward to getting to know each of them, to encourage their individuality, and to instill a love of learning that will last a lifetime. It's going to be a wonderful year!!